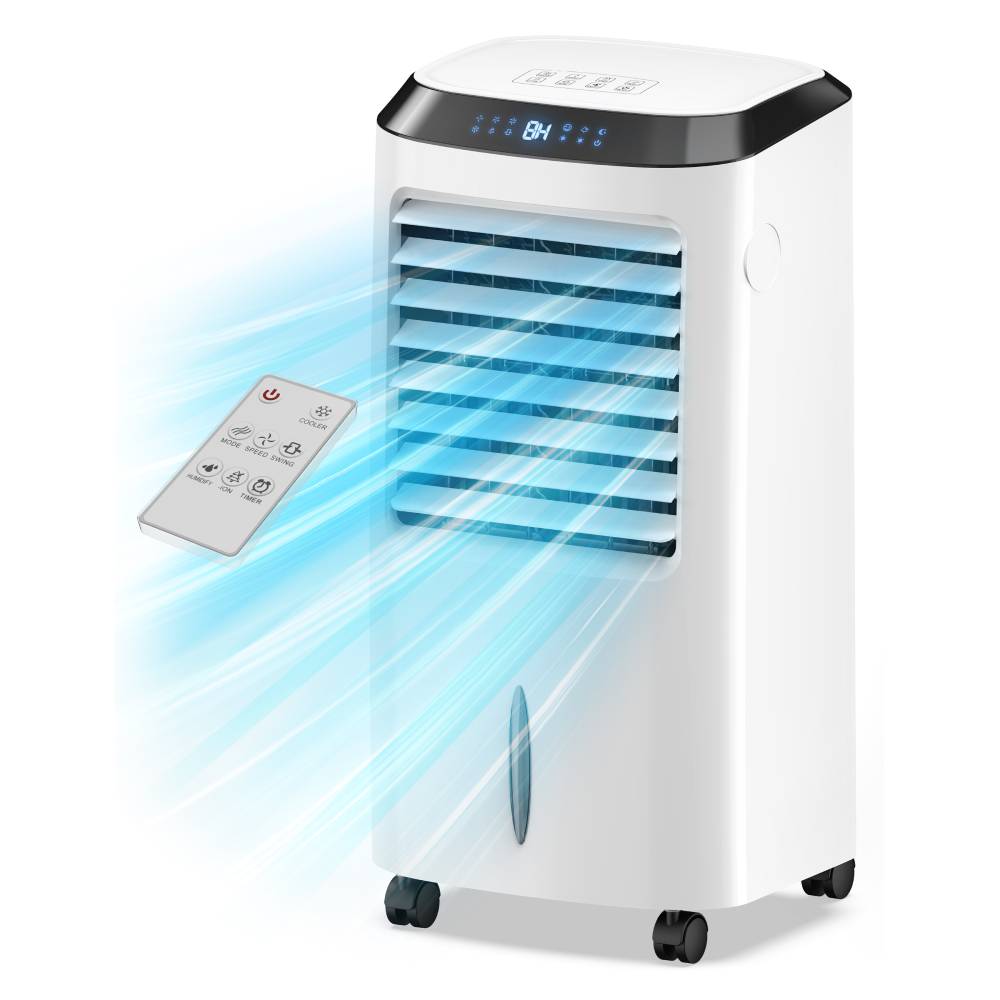 PARIS RHÔNE Evaporative Air Cooler, 4-in-1 Evaporative Cooler TF028
---
❄️Enhanced with Negative Ions: With a simple touch, this 2.6 gal air cooler effectively humidifies the air while releasing refreshing and helpful negative ions, transforming your home's air into a tranquil-like forest.
❄️Fresh Natural Air: The plant fiber ice curtain and high-density dust filter not only amplify the cooling effect but also ensure the air is purified, delivering a refreshing breeze that's just like a forest after rain.
❄️Unleashes Powerful Cooling: This swamp cooler delivers far-reaching cooling winds thanks to 4 turbo wind wheels, a 52° horizontal swing and a 110° manual vertical oscillation. High-density ice packs are included and help lower the water temperature in the 2.6 gal tank, ensuring long-lasting coolness.
❄️4-in-1 Evaporative Air Cooler: Combines air delivery, cooling, humidification, and refreshing air in one powerful unit, making it absolutely essential in hot, dry climates.
❄️Personalized Cooling Comfort: Designed with 3 wind modes (normal/natural/sleep) and 3 speeds (low/mid/high), the cooler spreads a customized, cooling breeze that suits your needs no matter the situation.
❄️Intelligent Dual Controls: Thanks to the 19.7ft remote control and touch panel, you can easily select your desired speed, mode, or set the timer from 1 to 8 hours. The omnidirectional wheels make the air-cooling fan effortless to move.
❄️Quiet Energy-Saver: Enjoy continuous coolness with the upgraded motor, reducing noise to a whisper-quiet 55dB. Its exceptional energy-saving capabilities means it only consumes 1kWh of power over two days, delivering 18 times more efficiency than a standard AC.

---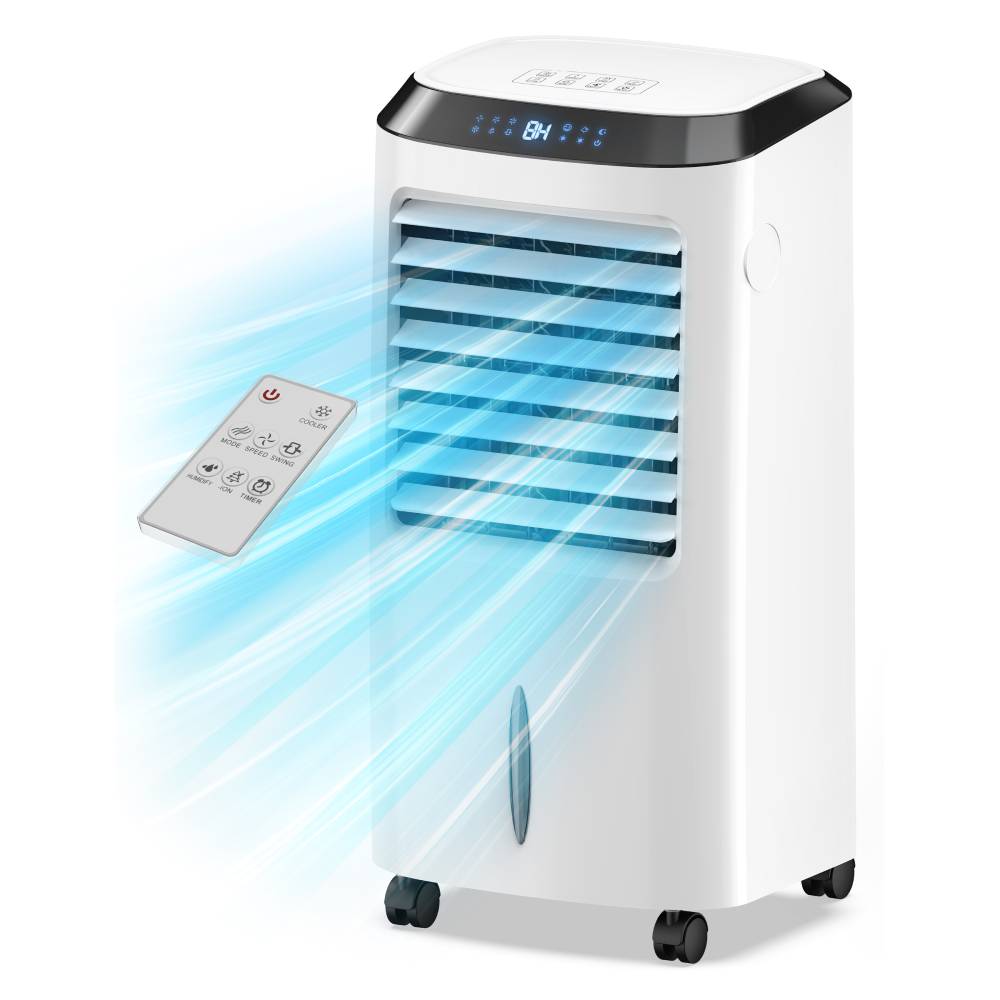 This product has no reviews yet.