Sympa Dimmable Table Lamp DL004, With 7 Brightness Levels
---
• Various Lighting Combinations: Tap or slide across the Light Brightness Slider to adjust between 7 brightness levels, and tap the Color Temperature Button to select from 5 color temperatures to better accommodate your different needs
• Gentle on Your Eyes: Table lamp emits a soft and flicker-free light to relieve eye fatigue and protect your eyes while working, studying and reading for extended periods of time
• Highly Adjustable Angle: Tilt the head up 135° and swivel 90°, also you can tilt the base down to 150° and swivel 45° to place the light in any direction you need with incredible ease
• Convenient USB Charging Port: As you light your room, the LED desk lamp juices up your smartphone, tablet, e-reader or any other USB-charged device via the built-in USB output
• Long-Lasting Lighting: Premium LED bulbs provide reliable illumination for up to 50000 hours, approximately 50x longer than other types of incandescent bulbs, effectively extending the lifespan and saving you money
---
Get the Perfect Lighting for Various Activities
Sympa LED Desk Lamp is ready to create the perfect ambience with a combination of 5 color modes & 7 brightness levels for working, studying, reading, or relaxing, also it diffuses a uniform, soft and flicker-free light that won't fatigue your eyes even after long hours of use.
Featured
7 Brightness Levels
5 Color Temperatures
USB Charging Port
Highly Adjustable Angle
Eye-Caring Light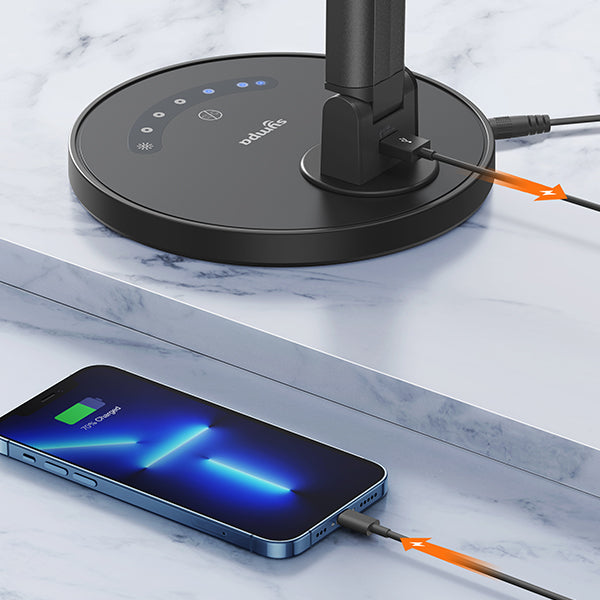 Convenient USB Charging Port
Power your devices with a built-in 5V/1A USB port. Make your devices within reach when you are working or reading.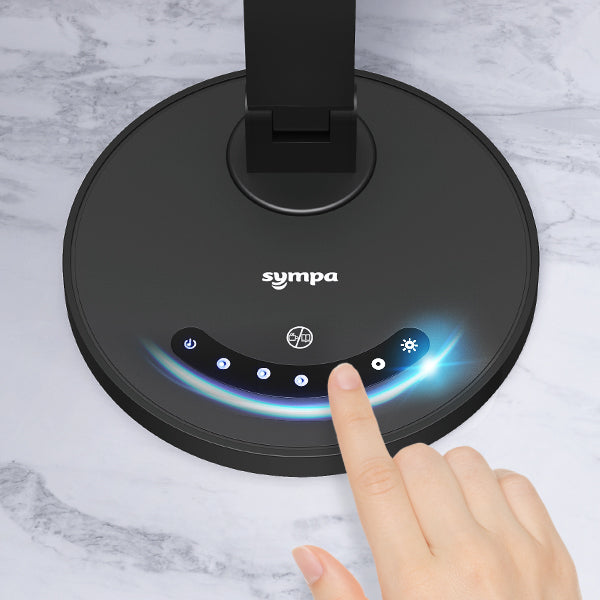 Touch Controls
Simply set the brightness level and color mode with the straight-forward touch pad.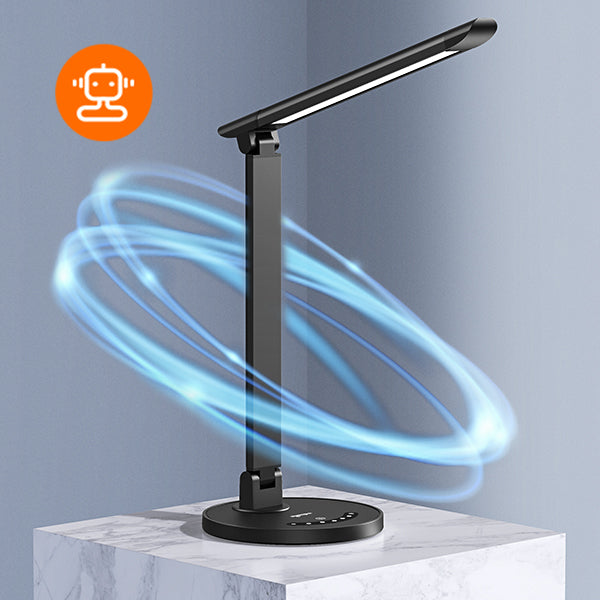 Memory Function
Automatically restores the brightness and color mode last used for added convenience.
This product has no reviews yet.