Paris Rhône 2.5L Cool Mist Humidifier AH006, Essential Oil Diffuser
PARIS RHÔNE
The Best Humidifier for Your Baby's Nursery
Help your little one breathe better with this charming whale-shaped humidifier. Emitting soothing mist and refreshing aromatherapy at an incredibly quiet 26dB, it's a wonderful humidifier for baby and pregnant moms to help them rest and recuperate in a comfortable climate.
Featured
Adjustable Mist Output: 60-160ml/hr
Working Time: 12-30hrs
360° Nozzle: Get plentiful coverage
Optional Night Light: Easily turn night light on/off
Applicable Area: 107-269ft²
Control Your Comfort
Smoothly adjust the mist output to your ideal humidity conditions to keep you feeling at your best (40-60% RH is recommended).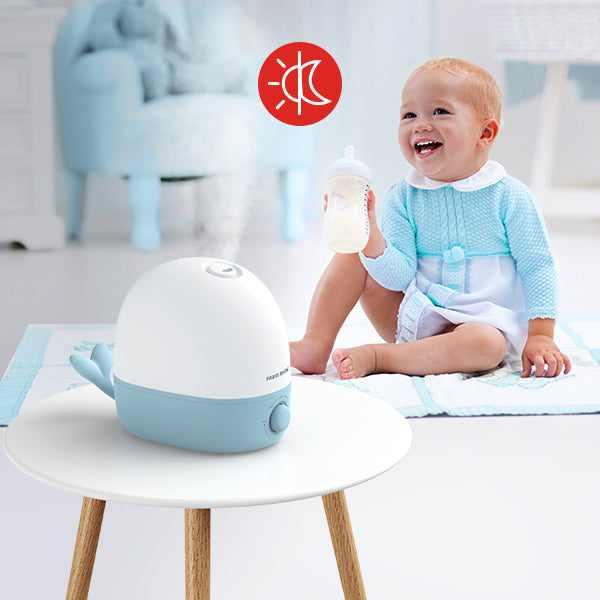 Around The Clock Humidity
Generous 2.5L water tank emits a steady stream of humidity to keep your living space properly moisturized for up to 30 hours.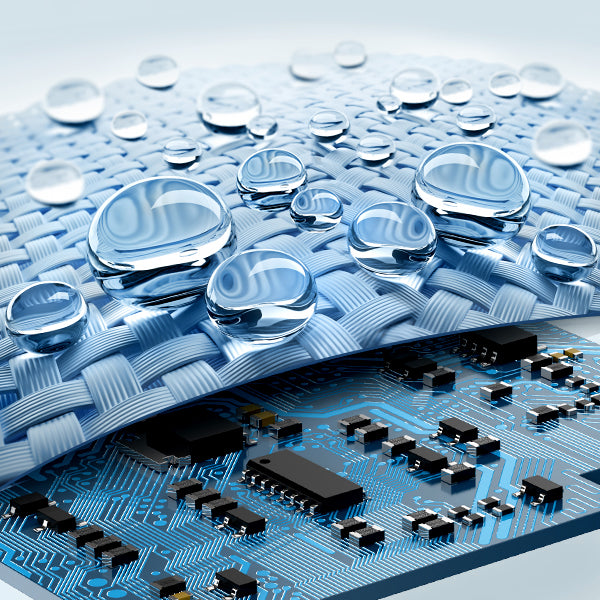 Extremely Durable
Utilizing high quality components – such as a nano-coating to protect the circuit boards from moisture – to ensure years of trouble-free operation.
This product has no reviews yet.
FAQ
Use this text to share information about your product or shipping policies.
What country is it made in?

Any country.. I think. But I'm in the US.
The 360 nozzle came off and got lost is there a way i can purchase just the top nozzle?

Could you please contact the manufacturer for a replacement nozzle? The email address can be found on the instruction or retail package.
Can someone help? because my english is not that perfect, and i'm not use to umidifiers, i've put the water in the place, in the blue part

Please add water to the water tank rather than the blue base. If you have ever experienced issues with your humidifier, please contact us for support. We will take care of you in 24 hours.
Does this humidifier make a noise when it is running? Is it easy to clean?
Our customer support is available Monday to Friday: 8am-8:30pm.
Average answer time: 24h