Paris Rhône 4L Ultrasonic Cool Mist Humidifier AH007, Black
---
• COOL MIST HUMIDIFIER: Built with a smart humidity sensor, the air humidifier can automatically adjust the mist levels based on your pre-set target humidity percentage(from 40% to 80% in 5% increments), to keep the most comfortable humidity.
• QUIET OPERATION: The bedroom humidifier is patented noise technology that reduces noise level to a whisper of 28dB – no humming, whistling, or crackling to your relaxing, studying, or working. And under sleep mode, all the LED displays will turn off ensuring a soothing night.
• EASY ACCESS: The large opening makes it easy to refill and clean the water tank; a Portable handle design provides convenience to carry your humidifier anywhere you want.
• MULTIPLE MIST SETTING: There are 3 mist levels available for choosing from low to high(Min:100ml/h;Medium:180ml/h;Max:250mls). 360° adjustable nozzle makes it easy to disperse mist in any direction you choose.
• HUMIDIFIERS FOR LARGE ROOM: With a 4L tank, our cool mist humidifier moisturizes the dry air in rooms up to 323ft²and lasts for up to 35 hours. Perfect for the large room, living room, bedroom, or office.
---
PARIS RHÔNE
Ideal Humidifier for Your Home
Built-in humidistat keeps constant humidity at your target humidity percentage.
4L large capacity brings you uninterrupted fresh, moisturized air for an entire day.
3 mist settings to customize the mist output to best fit your space and humidity needs.
Sleep mode together with LED screen turning off supports sweet dreams without disturbance.
Handle to easily lift the large water tank for maximum portability and convenient cleaning.
Featured
Water Tank: 4.0L / 1.06Gal
Constant Humidity Range: 40-80%
Mist Output: Min: 100ml/h, Medium: 180ml/h, Max: 250ml/h
Working Time on a Full Tank: 12-35hrs
Room Size: 108-323ft ² /10–30m²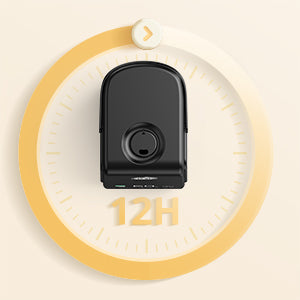 LED Screen Display
LED display provides convenience to know the real-time humidity and mist level. Under sleep mode, you can turn off without disturbing your dreams.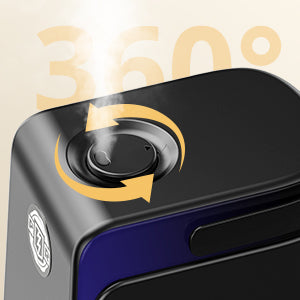 360-Degree Nozzle
Equipped with dual 360° nozzles, the air humidifier spreads mist throughout your space for even indoor humidity.
Visible Water Gauge
4L cool mist humidifier with visible water gauge on both sides helps to take note of the water level at a glance and prepare to refill.
This product has no reviews yet.
FAQ
Use this text to share information about your product or shipping policies.
Can this humidifier be used with essential oils?
Our customer support is available Monday to Friday: 8am-8:30pm.
Average answer time: 24h