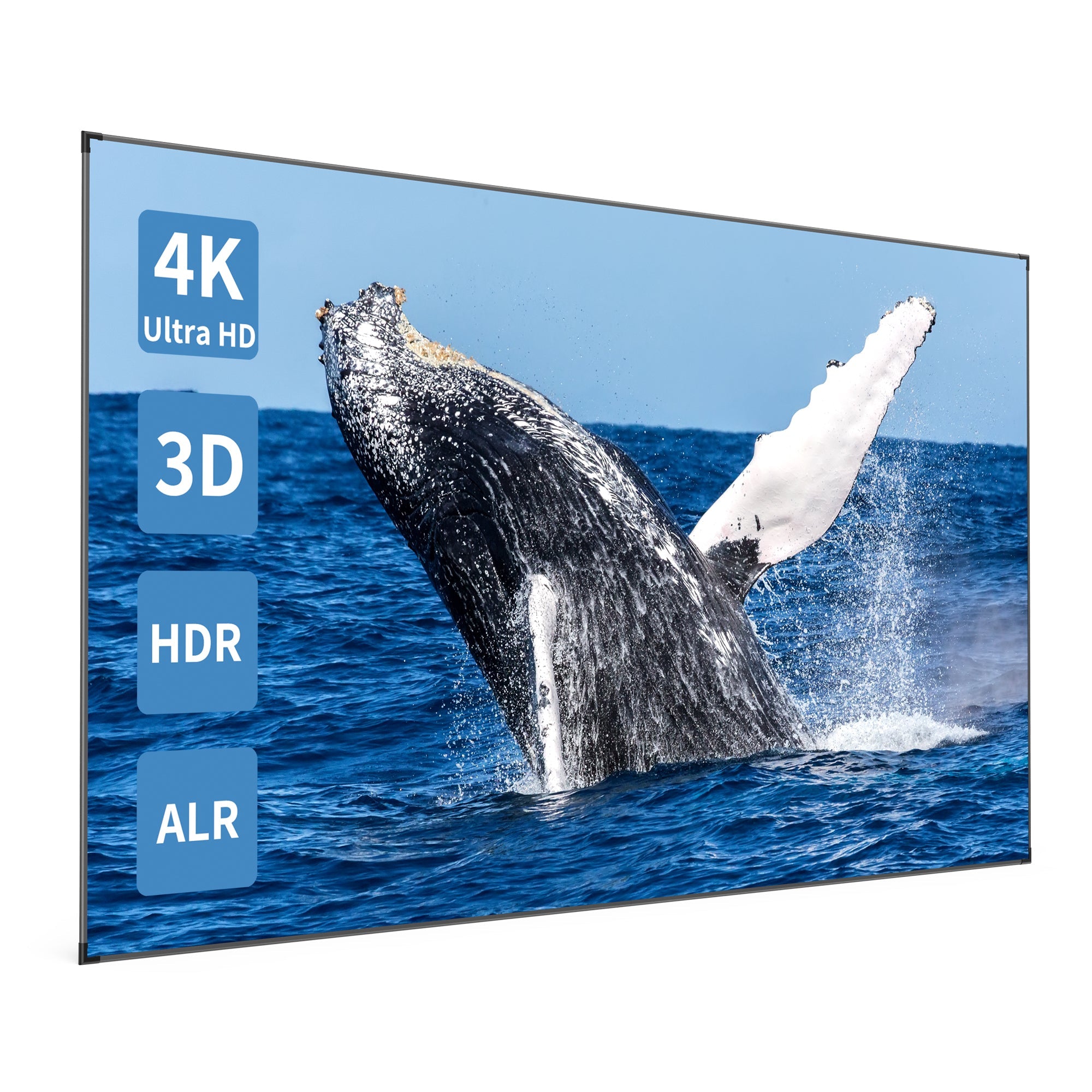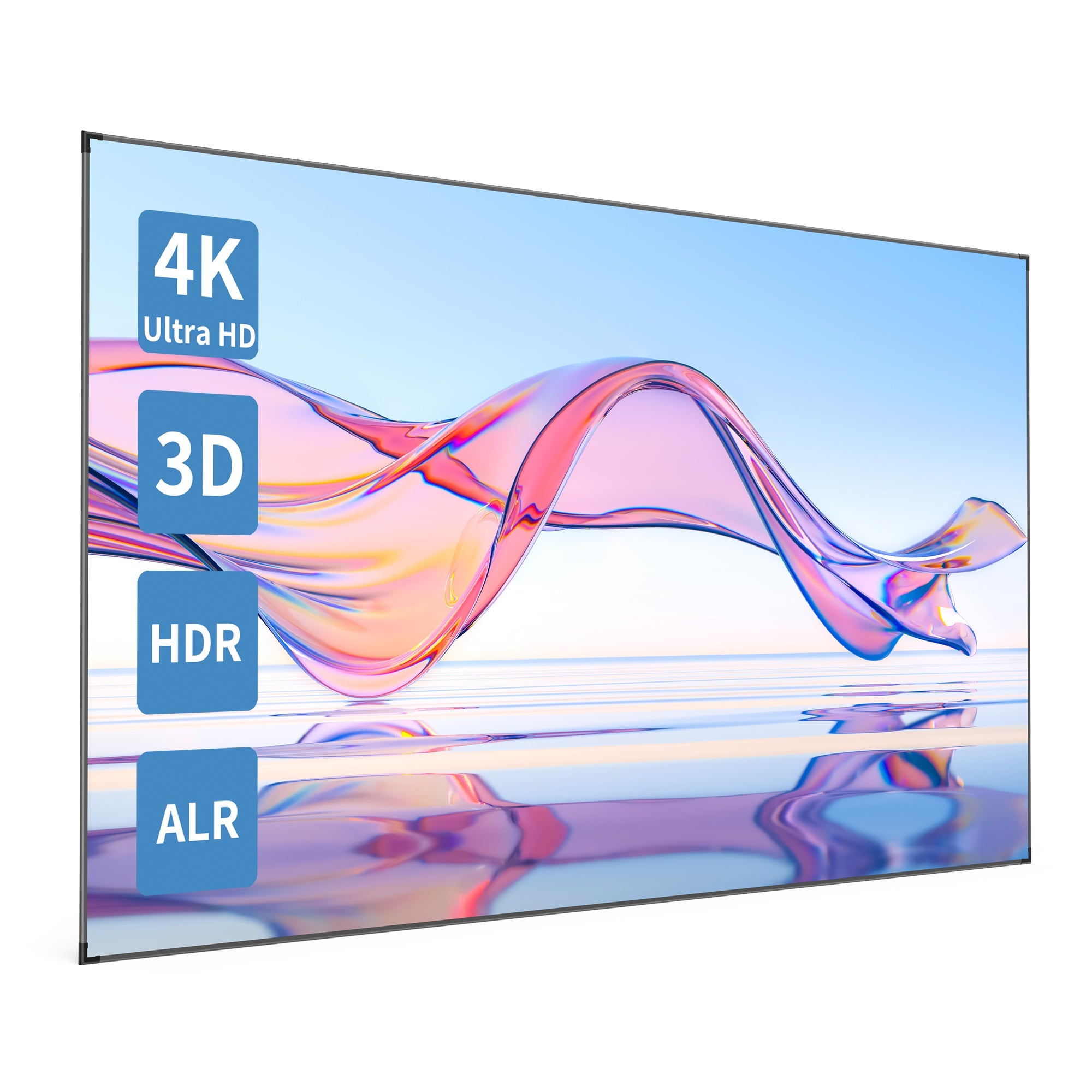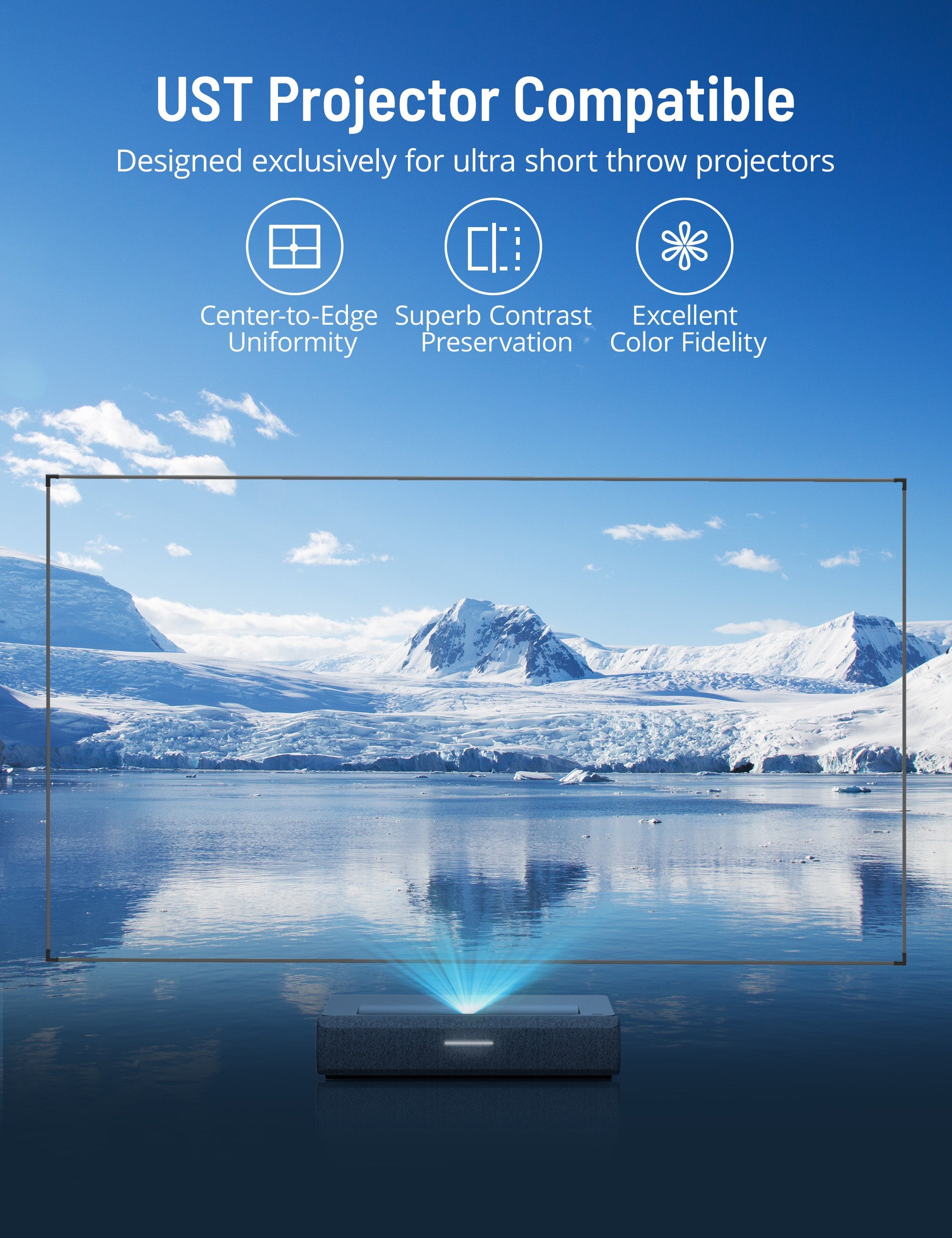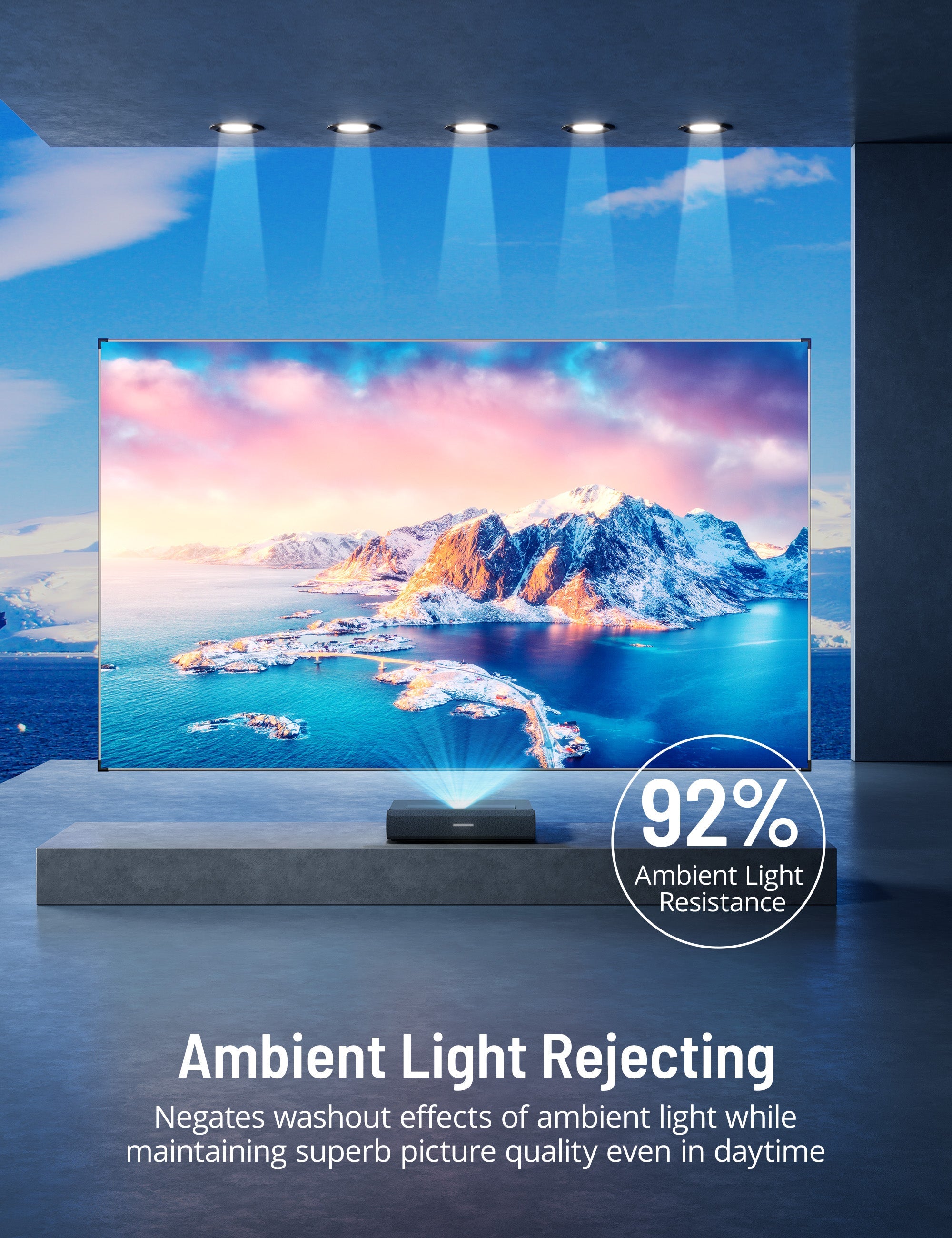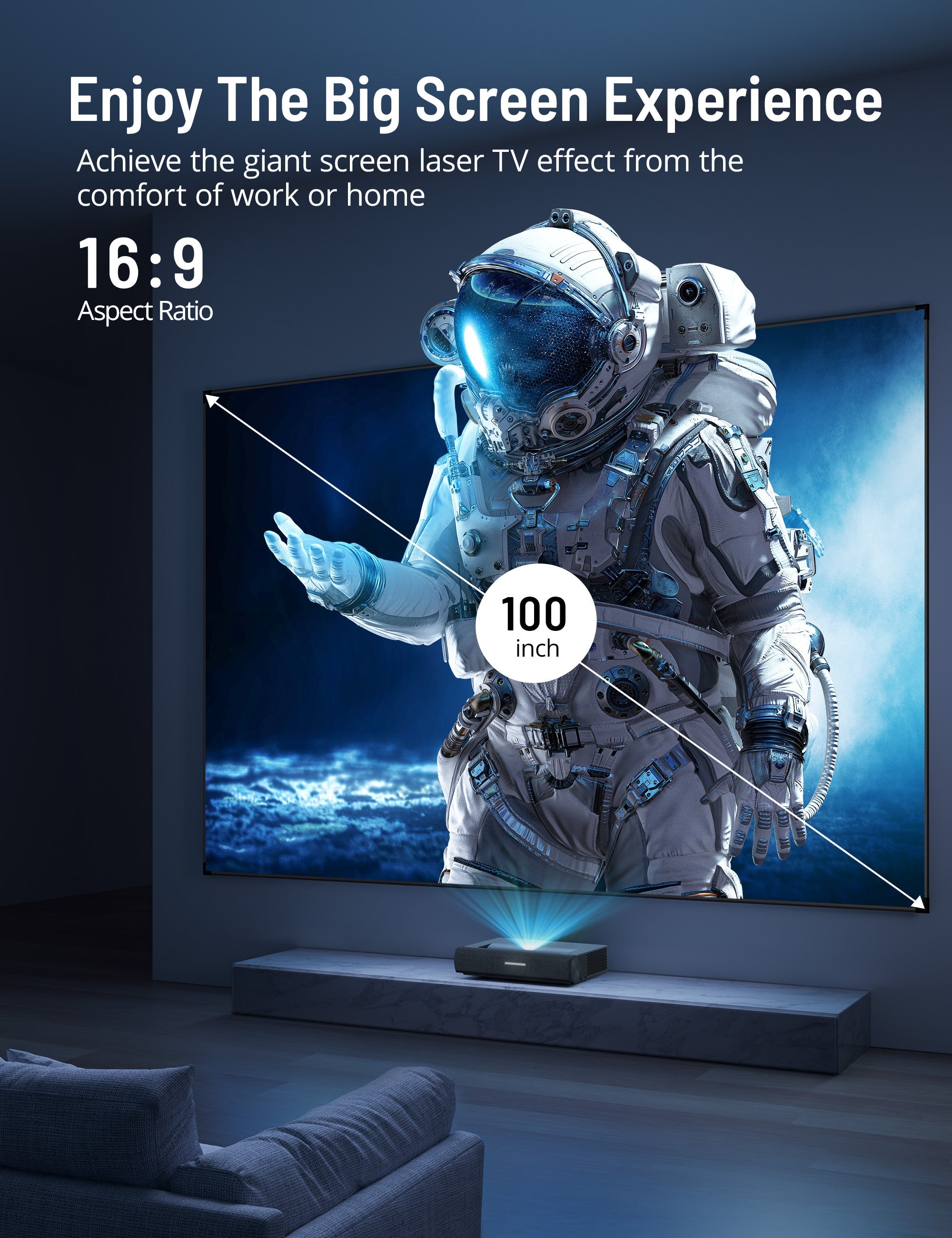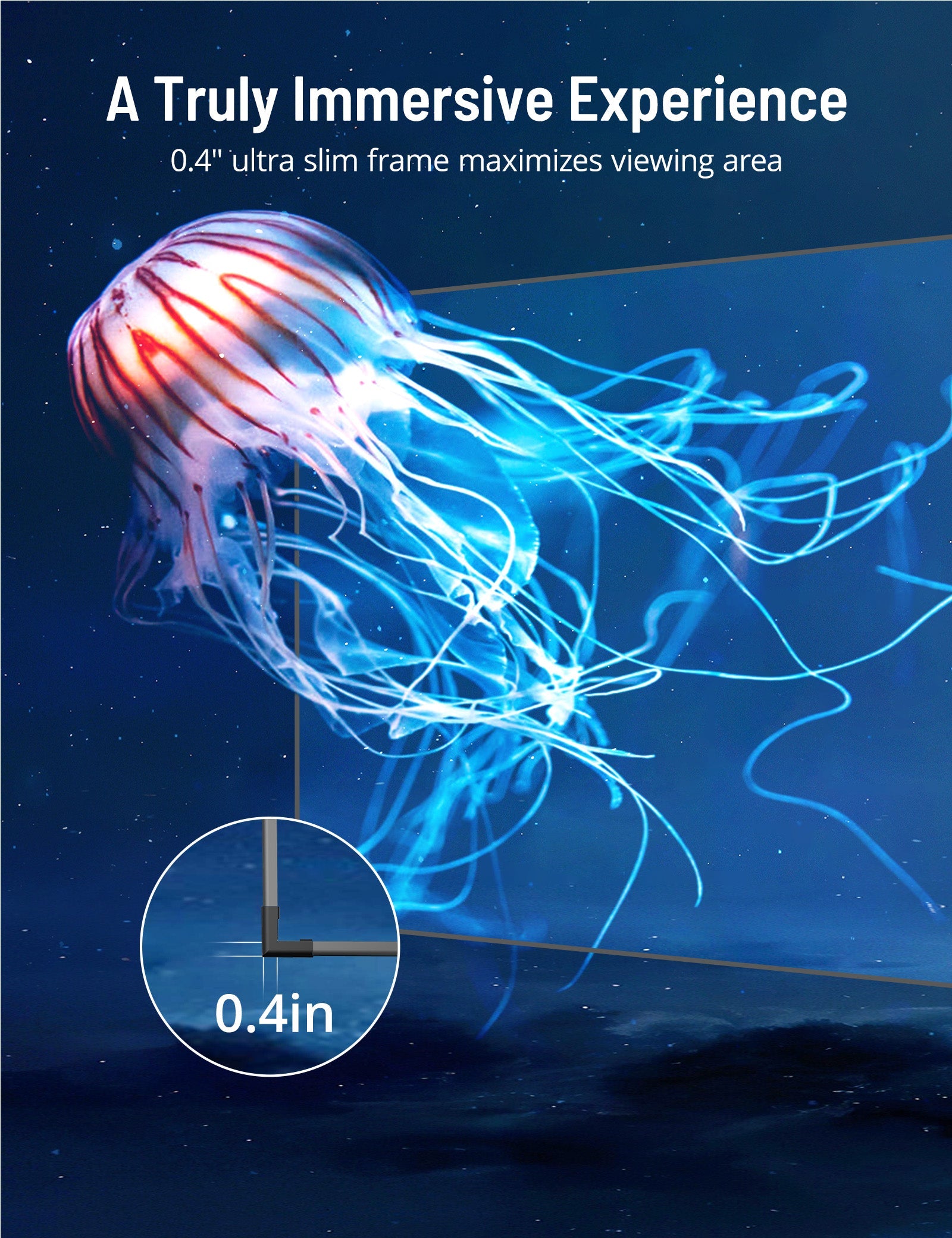 Paris Rhône 4K Ultra HD Projector LTS001, Light Rejecting Fixed Screen 2023
---
Fixed Frame 4K Ultra HD: This high-performance screen is tailor-made for HD and 4K Ultra Short Throw content. Provides a large-screen and ultra-wide viewing display for home theaters, school classrooms, conference rooms, etc.
Suitable For Low Ambience: Suitable for low ambient room lighting conditions, this UST projection screen is engineered with premium black-grid ALR material and a multi-layer optical structure which rejects 92% of ambient light to project images in vivid color and brilliant details.
Seamless Viewing: Enjoy the best image reproduction with this 100" 16:9 aspect ALR projector screen with 0.4" ultra slim aluminum frame. The giant screen laser TV effect is ideal for screening home movies, weddings, soccer games, birthdays, events and more!
Ultra Wide Viewing Angle: The 160° wide viewing angle makes viewing suitable from multiple directions - enjoy crisp and crystal clear images of your movies, presentations, and photos regardless of your location in the room. 
Easy Assembly: Comes complete with full installation kit and detailed installation instructions for quick and simple installation. It is recommended that a minimum of 2 persons install the CLR projection screen in a 108ft²room.
---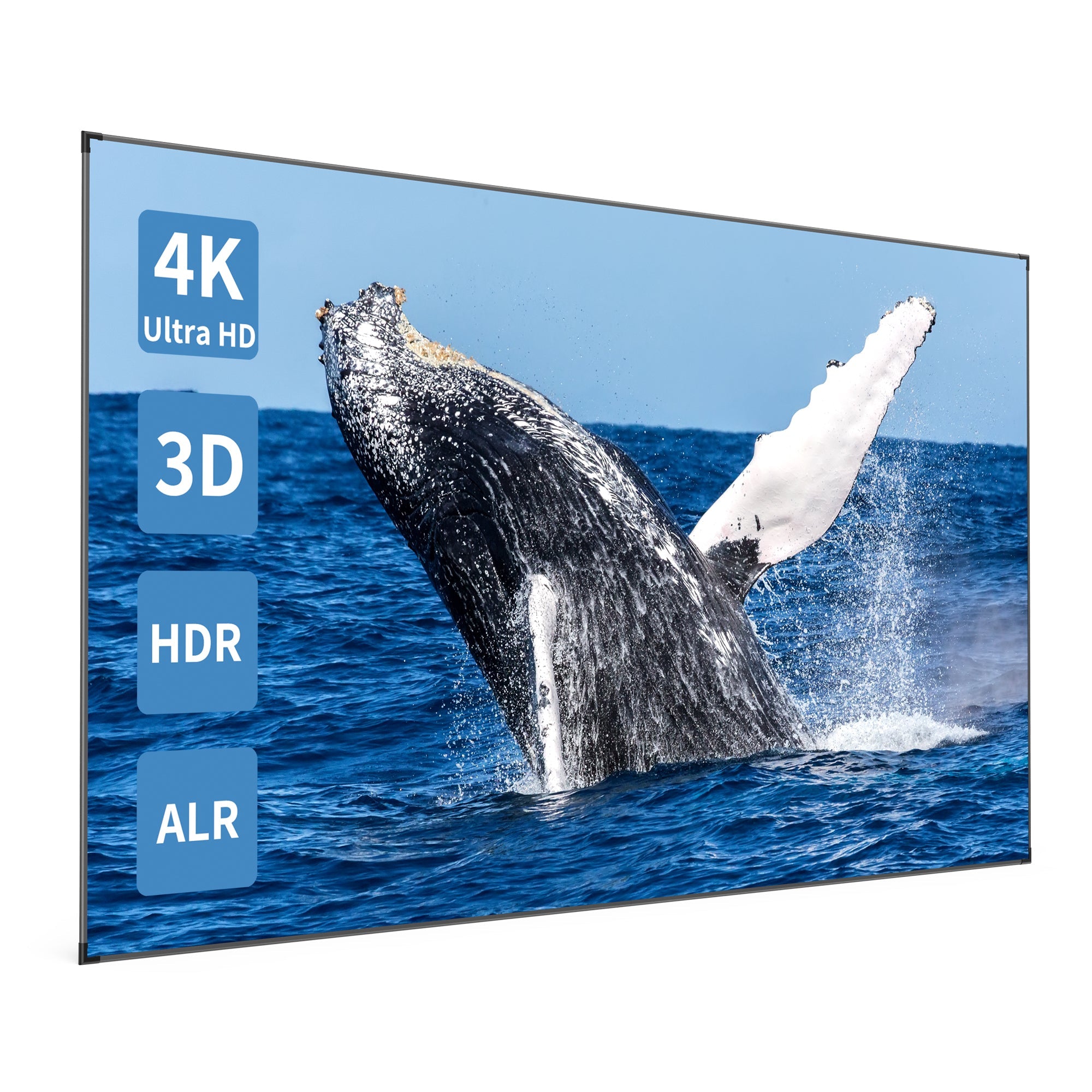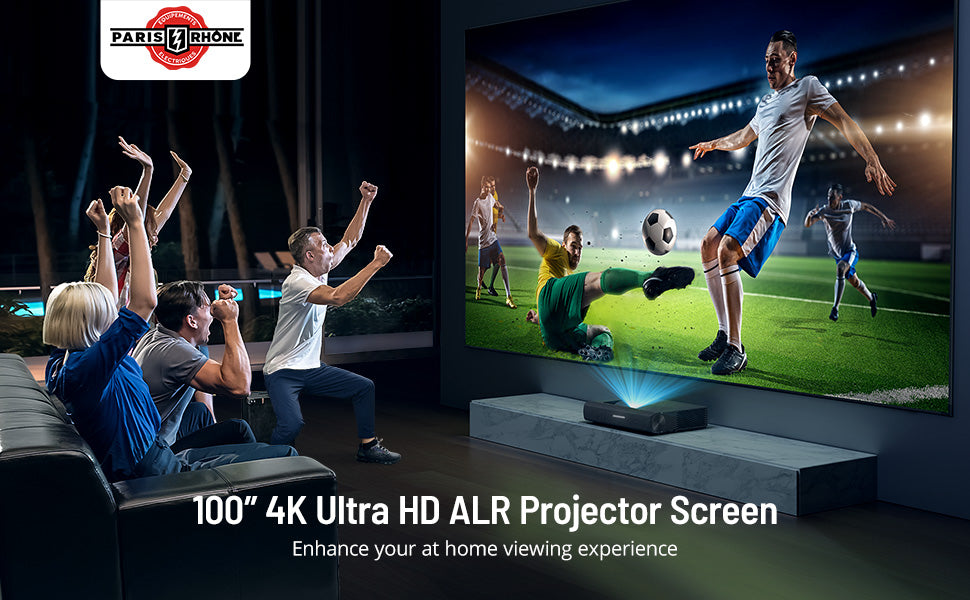 PARIS RHÔNE
Enriched With Premium Features & Unmatched Quality
Bring the cinematic experience to the comfort of your home with the Paris Rhône 100" 4K Ultra HD ALR Projector Screen. Compatible with any ultra-short-throw projector on the market, the screen is specifically engineered to reject up to 92% of ambient light to provide a big screen picture with superior contrast and solid color saturation in any room lighting conditions.
Featured
Made for Ultra-Short-Throw Projector
100" Large Viewing Area
160° Wide Viewing Angle
0.4" Ultra Slim Aluminum Frame
4.7" Adjustable Mounting Height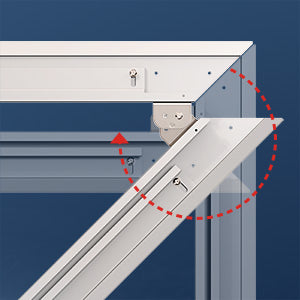 Fast & Easy Set Up
The foldable inner aluminum frame and wall mount strut hooks mean you can install and be ready to view within minutes of unboxing.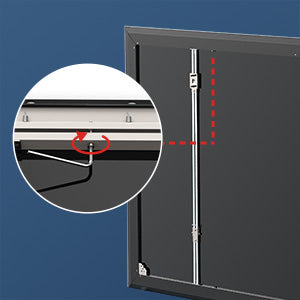 Flat Like Glass
Enjoy seamless, wrinkle free viewing. High-quality build with adjustable screen tension keeps the screen flat and smooth at all times.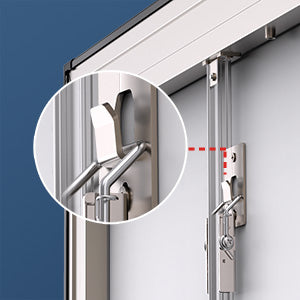 Effortless Wall Installation
The hooks on the struts allow you to mount the projector screen to the wall within a few minutes.
This product has no reviews yet.